Best Practices for Risk Management
Advertisement:


In my past experience in various organizations, I've observed that there is strong need of effective risk management. Lot of project manager do not manage risks rather they manage issues. Once a risks occurs and becomes an issue, they start tracking it.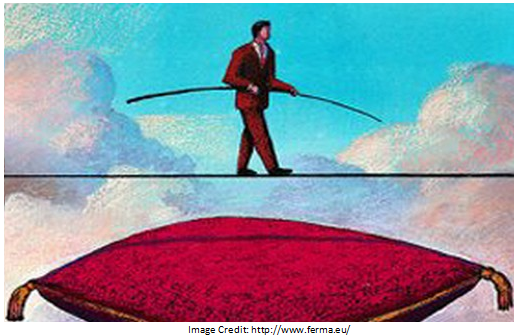 Sponsored Links:

""
Here is a list of some best practices for risk management:
Make Risk Management as part of your project. You should have clearly identified time in your schedule for risk management.
Start identifying risks from initial stages of your project. As soon as you are nominated as project manager for the project, start risk identification process. Study, assumptions and terms & conditions mentioned in proposal or SOW or MSA very thoroughly.
Maintain risks in one risk tracker or register. Make sure you maintain one single risk register for all type of risks.
Identify both Threats & Opportunities. Try to decrease the impact of threats & to increase the chances of occurrence of opportunities. Plan to spend time for both.
Analyze & prioritize risks. Analyze risks. If required, take inputs from team or other stakeholders. Identify its effect/impact and likelihood. Based on this information, prioritize risks.
Identify action items and their owners. Identify action items coming out from risk register and identify their owners. Assign owners to respective risks.
Risk Responses. Plan & implement risk responses. Have a brain storming session to identify which option suits you: Risk Avoidance | Risk Minimization | Risk Acceptance
Identify mitigation & contingency plan.
Track risk. Track associated actions items and follow-up with their respective owners.
Communicate risks and their updated status to all stakeholders. Try to communicate in a defined frequency preferably along with weekly status reports.
Last but not the least, refer historical data from similar past projects in the organization.
Comments
Search more stuff on Project Management, Agile & Scrum: