Tips for successful Change Management for your projects
Advertisement:


One of the critical factors for the success of a project is effective change management. It is very important to manage change as well as expectation from change.
During project execution, you will receive changes from many stakeholders at different phases in the project.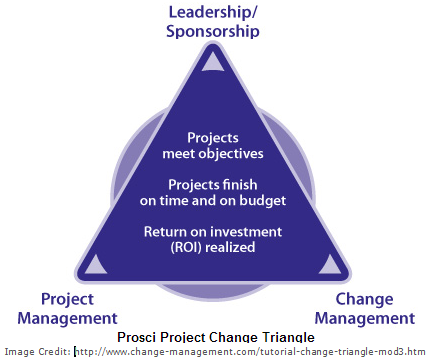 Do not refuse to accept the changes. Evaluate changes. Understand the reason behind change. Accept changes for evaluation & do through impact analysis on budget, effort & schedule. Evaluate what business benefit you are going to deliver by implementing the change and what the business will loose if you will not implement the change.
Use tools like SWOT, Gantt Charts, Risk Assessment etc. to evaluate changes.
Sponsored Links:

""
Revise baseline. If you accept the change, you must revise your baseline for budget, effort & schedule. Before starting work on changes, have a sign off on revised baseline from all relevant stakeholders.
Involve Team. Involve team for doing impact analysis. If you do not have time to take part in the impact analysis, support your team for doing the same. Equip them with all information.
Be very tricky. If your are working in a fix bid project and you know you are not going to get anything for changes and client may raise more changes, you have to be very tricky. You should be able to refuse the changes & take a stand for your team & for your organization. Remember, your team is working on ground. Putting pressure on your team will result in demotivation in your team. So, you need to manage resistance from client with compassion.
Never accept un-necessary changes. I've seen many projects going into losses just because of project managers keep on accepting FREE changes. They do not have tendency to say 'No' to client. Remember, if you are going to accept free changes, you are playing with the your organization you for working for.
Communication. Communicate very clearly about the changes that you have accepted and that you have rejected to all key stakeholders. Also, communicate the revised baselines to stakeholders both internal & external to the organization.
Comments
Search more stuff on Project Management, Agile & Scrum: